Testing CHIA at 5000m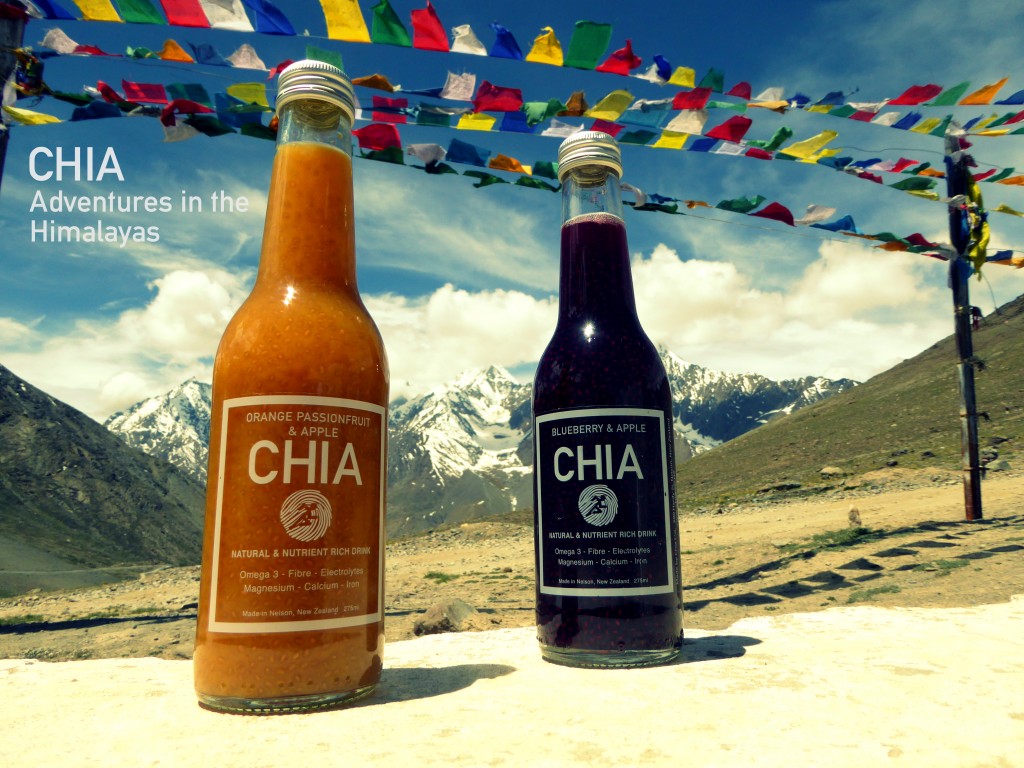 Two years ago CHIA was a prototype. I was trekking in the Himalayas, through some of the most remote areas of Ladakh and Zanskar. I had a developed an endurance drink that would prolong hydration, provide a steady flow of energy, and was rich in essential nutrients. This was its testing ground above 5000m. 4months later I launched CHIA in New Zealand. I have just returned from another trip into the mountains. Another month of chapatis, dal bhat, chai masala, prayer flags, tents, and yaks. This time with a small business under my belt, and the intention to put CHIA to the test. After acclimatising by trekking around Leh we set out for Tso Moriri, also known as the mountain lake of Korzok. From there the journey took us through the Changtang and the Indian Himalaya, an ancient trade route to Tibet used by the people of Spiti. After following the valley into the mountains for several days we camped at the base of the Parang La. At 4am we started our assent up the glacier, with the aim to summit before the sun softens the snow.
The air is thinner, each step is harder. Kiki so so Lhargyalo! The tibetan prayer flags marked the top. As one of the first groups of the season to reach the pass and descend into the Spiti Valley the track had not yet been formed or was covered by landslides. We reached the river below and followed it through the gorge.
We had reached Spiti in Himachal Pradesh. I carried 2 drink bottles each day, one with water and one with Chia. My 9 companions also used Chia as a source of energy and hydration. The gel around the chia seed along with the electrolytes allow for prolonged hydration. In the mountains, under the sun, where there are no trees, and the snow melt needs to be boiled before being drunk, I was very happy to have Chia to keep me going. Overall it was found that the nutrient replenishment and Chia's ability to hold water and replace lost electrolytes improved energy levels, and endurance at 5000m.